Riverstone Finance Press is dedicated to helping religious, tax-exempt organizations improve their accountability and internal procedures. Our heart desire is to help you develop good internal controls and improve your operations, which in turn allows you to have a more effective ministry.
There are many wonderful resources available to explain accounting and internal control issues. They usually run 150 or 200 pages in length.  Not many people have the available time to read about that much internal control.  If you have the available time to read something that long, please get the resource and dive in!
The resources you will find here are intentionally short, so you can quickly get the basic information you need.
Riverstone features resources written by James Ulvog, a CPA located in the greater Los Angeles area. He has over 30 years experience as a CPA.  Since 1989, he has focused on working in the religious nonprofit environment providing audits, reviews, and consulting services.  He runs his own accounting firm in California.  Most of his experience is working with small to medium-sized organizations.
The author is now blogging. The topics he discusses are:
Featured resources: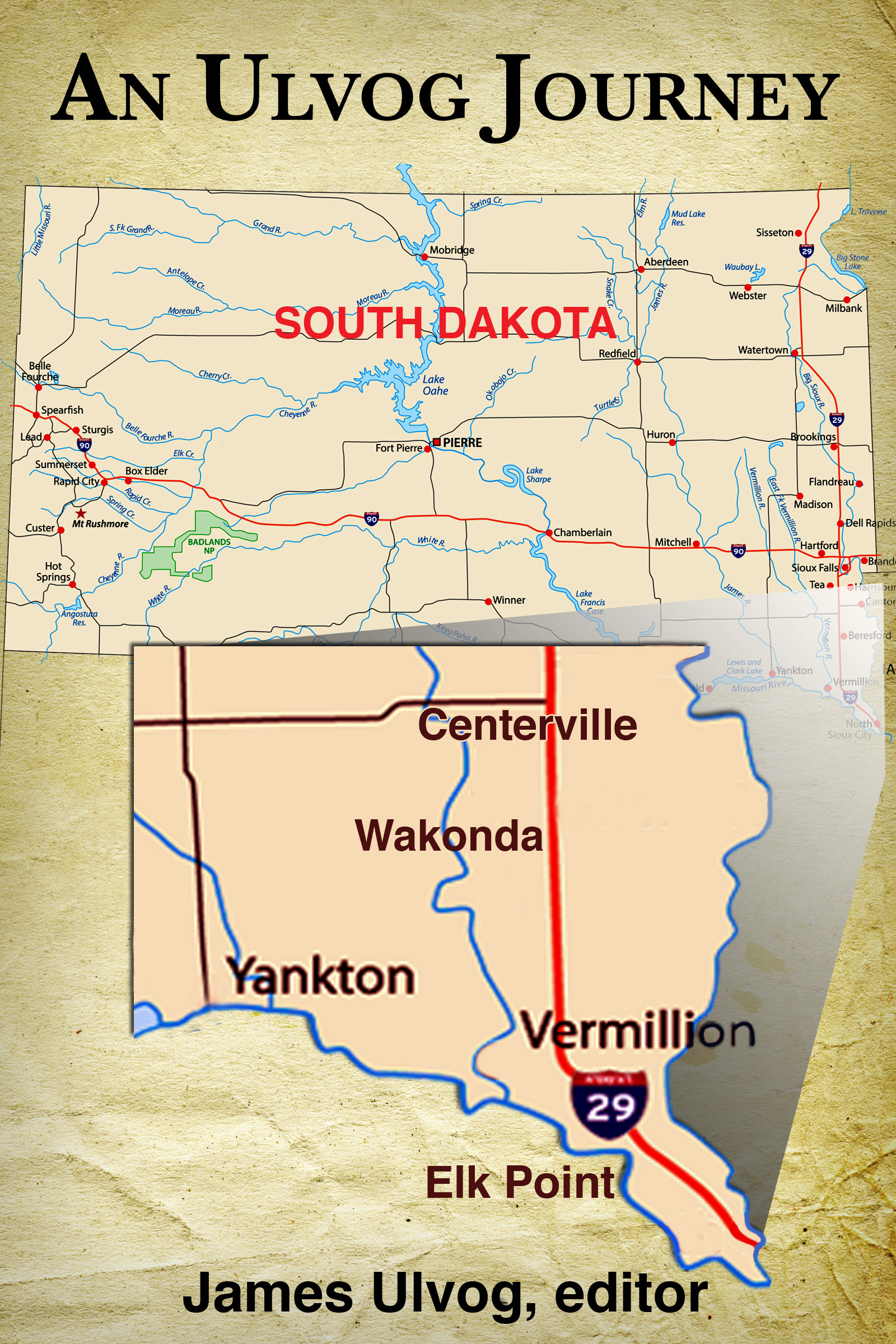 An Ulvog Journey
Expanding the range of resources published by Riverstone Finance Press, this book provides a compilation of blog posts describing what can be learned about farming on a South Dakota farm in the 1940s as revealed by the probate documents of the authors grandfather.
The book also brings into print narratives written by the author's aunts and uncles along with a narrative of one uncle's experiences in the South Pacific during World War 2.
Description of the book:
Daniel and Lydia (Ven) Ulvog raised eight children on farms around the southeast corner of South Dakota in the 1930s and 1940s.
In the first section of the book, six of the siblings share their recollections of growing up on the farm: making toys out of whatever was handy, working on unending chores, along with funny, odd, or dangerous recollections that gather in memory.
Carl, a wonderful storyteller, shares of his four-years-long, all-expense-paid journey around the South Pacific courtesy of Uncle Sam. His family received a telegram reporting his unfortunate demise at Pearl Harbor in December 1941. Fortunately, that was a disinformation campaign of the U.S. Army to protect a (mostly) defenseless troop convoy.
Louise shares more of her recollections growing up and the early days of her marriage.
Final section describes what we can learn about life on a family farm in the mid-1940s by studying Daniel's probate filing.
An Ulvog Journey is available at:
Smashwords – multiple e-book formats: epub, mobi, pdf, lrf, pdb, txt, html
Amazon – in Kindle e-book format
Amazon – in paperback print format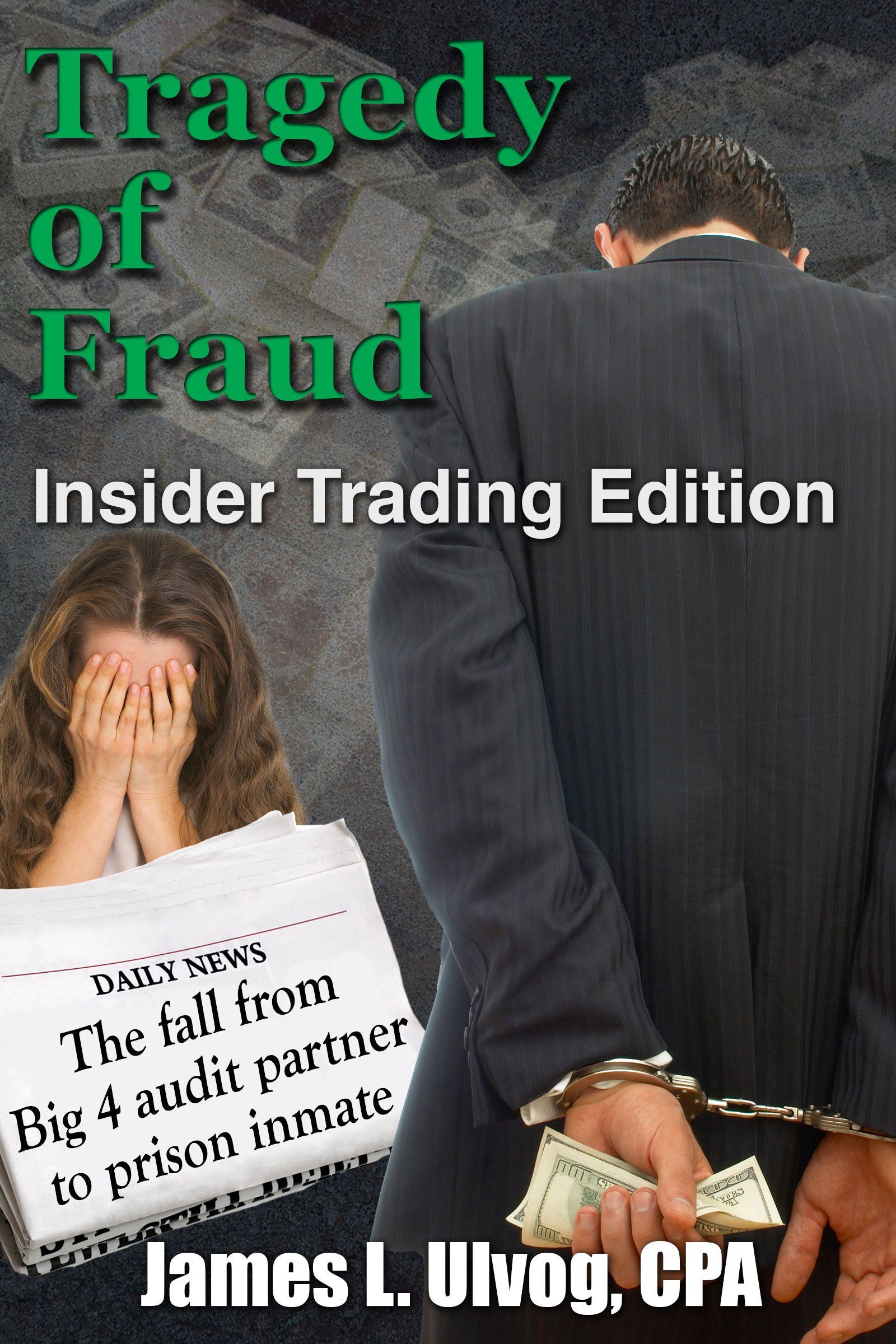 Tragedy of Fraud – Insider Trading Edition
(second book in the Tragedy of Fraud series)
In March 2013, Scott London was a partner in the international accounting firm of KPMG. He was in charge of the audit practice for the southwest region with responsibility and authority over 500 accountants.
In April 2013, we saw his photograph on the front page of major national newspapers. He was accepting a payment from his golf buddy as payment for information that was used for insider trading.
A year later, in April 2014, he was in front of a federal judge learning he would spend 14 months in federal prison for insider trading.
In this book you will read of Scott London's fall from the professional peak of a career to a convict residing in a federal penitentiary.
There is a long list of additional consequences he pays for his illegal behavior beyond jail time and a fine. He lost his CPA license, knows he will be the subject of case studies for decades, and won't ever be able to talk to his former colleagues again. The book describes many unexpected consequences earned from illegal actions.
This book is a compilation of articles previously posted on the author's weblog, www.attestationupdate.com.
Tragedy of Fraud – Insider Trading Edition is available at:
Smashwords – in multiple e-book formats: epub, mobi, pdf, lrf, pdb, txt, html
Amazon – in Kindle e-book format
Amazon – in paperback print format
iTunes – for your iPhone and other iTools
Barnes and Noble – in Nook format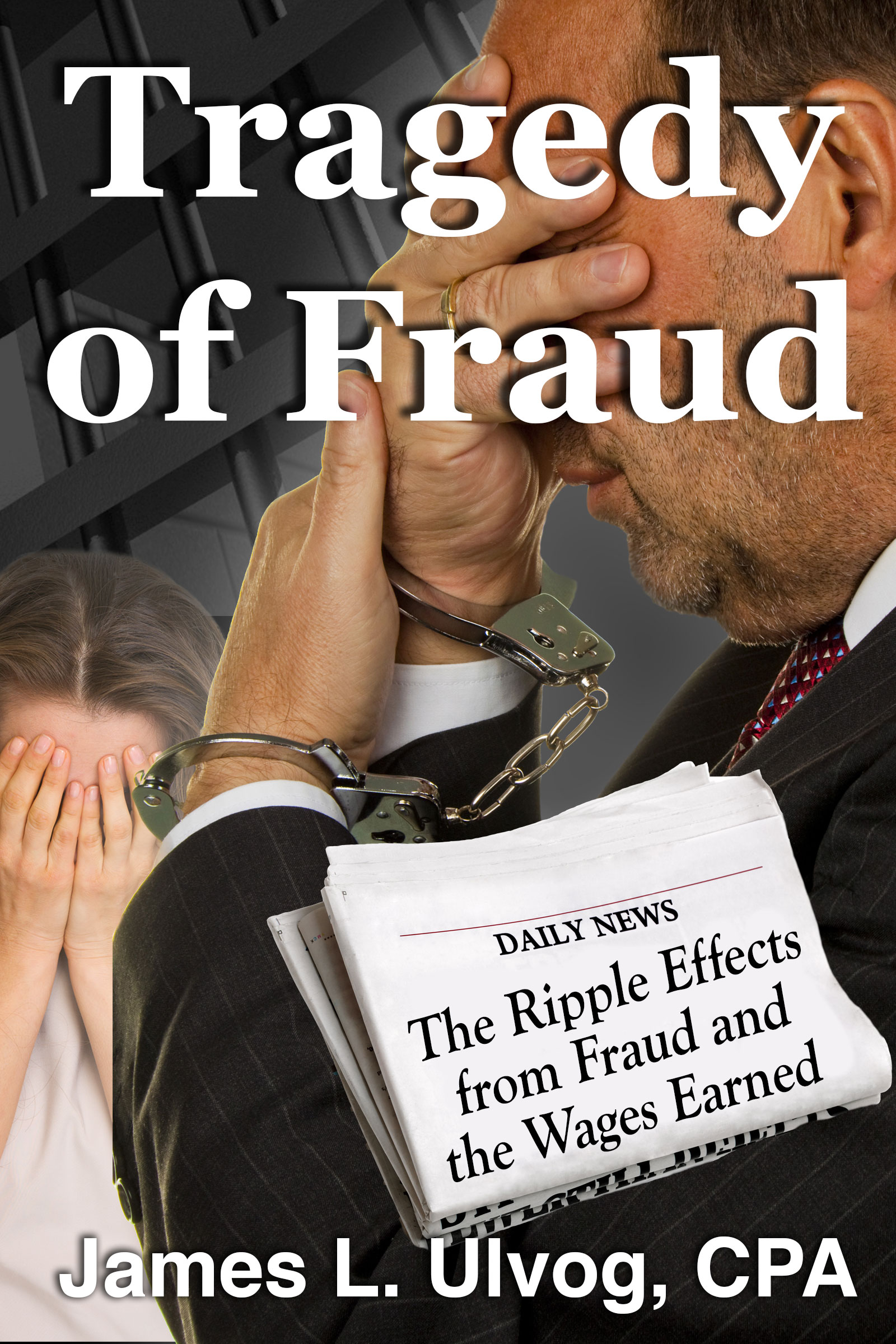 Tragedy of Fraud.
The Ripple Effects from Fraud and the Wages Earned.
(first book in the Tragedy of Fraud series)
Fraud has tragic effects on innocent people who didn't commit the fraud. The person who did the deed will pay a severe price far beyond what the judge imposes. Just like a stone thrown into a pond causes ripples all across the water, so a fraud ripples out to cause all sorts of harm.
Two case studies describe the ripple effects on others and the wages earned. First is of a bookkeeper in a local church. The second is of the mayor of a small city.
Final section of the book discusses the three sides of the fraud triangle and what organizations can do to minimize the factors. When opportunity, motivation, and rationalization get together, the conditions are set for a fraud.
Tragedy of Fraud – Ripple Effects and Wages Earned  is available at:
Audit. Review. Compilation.
What's the difference?
Audit.  Review.  Compilation. Those are three levels of services a CPA can provide your business or nonprofit organization.
How are those different? This short book will help you understand each of the services and the differences using three illustrations: 
A football game.

Buying a used car.

Filling up a bucket.  
A more detailed explanation of the differences is also included.
Audit. Review. Compilation. What's the difference is available at: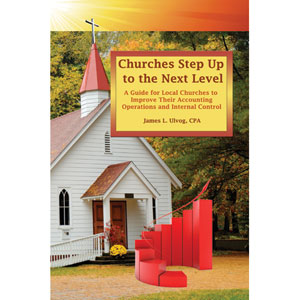 Churches Step Up to the Next Level
A Guide for Local Churches to Improve Their Accounting Operations and Internal Control
Written specifically for local churches, this primer will help you step up to the basic internal controls and procedures every church should have. Key topics:
Why bother putting good procedures in place?

Fundamental financial procedures.

How internal controls protect your staff.

Basic internal controls that can be easily developed in the context of a local church.

Watch out for these frequent tax issues for a church.
Bonus in the appendix:
Questionnaire to identify specific areas to improve your church's operations
Wherever level your church is on, this guide will help you step up to the next level of accountability
Churches Step Up to the Next Level is available at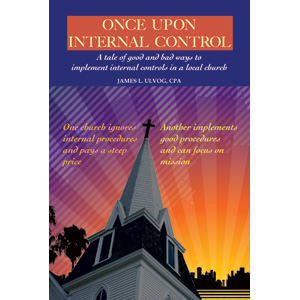 Once Upon Internal Control:
A tale of good and bad ways to implement internal controls in a local church
Once upon a time, there were two churches….
…One did not pay attention to putting in place good procedures. They will pay a sad price for the lack of internal controls.
…Another develops some good procedures, which prevent those troubles. They also are safe when attacked by anonymous accusations.
You may be thinking, why should we bother with all that internal control stuff in our local church? After all, our finance staff is very good at what they do. We trust them completely.
Through two simple stories, this fable shows why that is not enough. We should bother to set up good procedures to protect our churches, our staff, and ourselves
Once Upon Internal Control is available at:
Step Up to the Next Level:
A Guide for Pregnancy Centers to Improve Their Internal Operations and Prepare for an Audit
This is the book that started the "Step Up" series. Written specifically for local pregnancy resource centers, this is a primer that will help you step up to the basic internal controls and procedures every pregnancy center should have. It then describes the audit process and key information to help your center step up to the level of getting a financial audit. Key topics:
Why bother putting good procedures in place?

Fundamental financial procedures

How internal controls protect your staff

Basic internal controls that can be easily developed

Overview of what the audit process looks like

Describes what a pregnancy center looks like to an outsider. (This helps potential auditors understand your center so they can be comfortable bidding on the audit.)

Ideas to help an auditor plan an efficient audit of a pregnancy center
Bonus in the appendix:
Questionnaire to identify specific areas to improve your center's operations
Wherever your pregnancy center is at, this guide will help you step up to the next level of accountability
Step Up to the Next Level is available at: